Keeping Ken

National Barbie Convention 2001
Ken and Barbie are registered trademarks of Mattel, Inc. These pages are neither affiliated with, nor a representative of Mattel, Inc. Material provided on these pages do not in any way reflect the opinions of Mattel, Inc.
National Barbie Convention 2001-Class Reunion Page 2
Saturday July 28,2001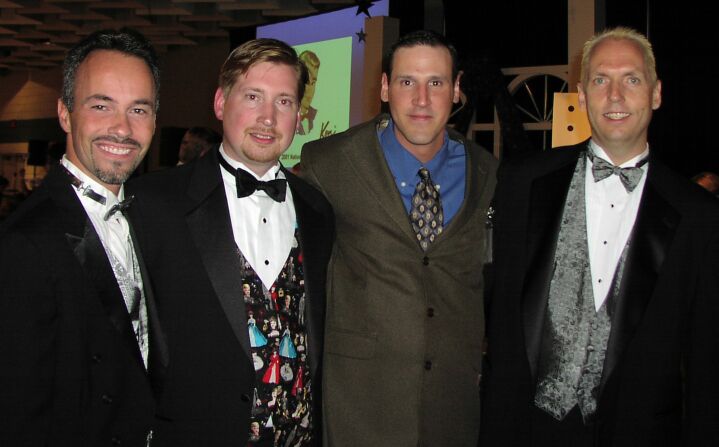 A "guy" moment!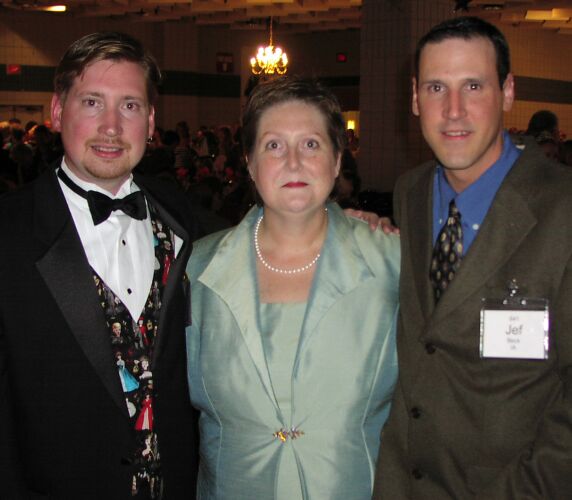 Dwane, Suzanne and me.

Our table centerpiece was a Ken of course! The lucky winner of this doll was tablemate Michael Neumann. Check out the detail of the clothing, jewelry and the chest tattoo!

National Barbie Convention 2001-Class Reunion Page 3