Keeping Ken

National Barbie Convention 2001
Ken and Barbie are registered trademarks of Mattel, Inc. These pages are neither affiliated with, nor a representative of Mattel, Inc. Material provided on these pages do not in any way reflect the opinions of Mattel, Inc.
National Barbie Convention 2001-Opening Reception
Wednesday July 25,2001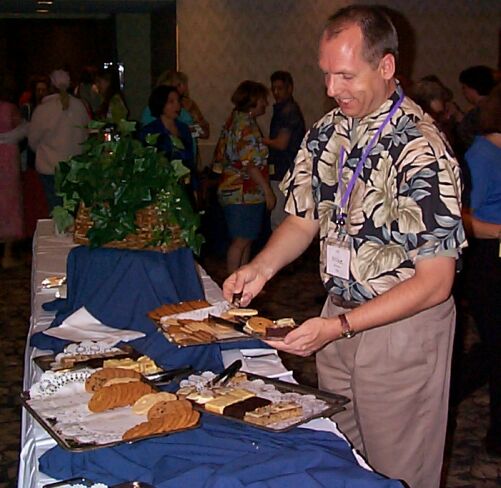 Mike B. tries out the tasty desserts in the Hubbard foyer.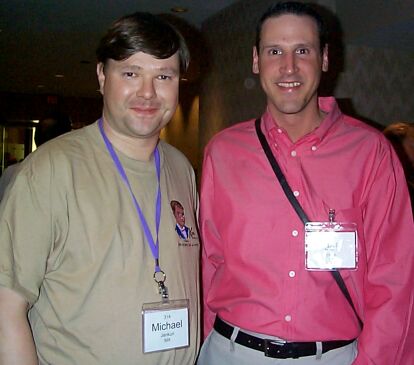 I finally met Michael J. in person! Mike is such a great resource for Ken doll related news!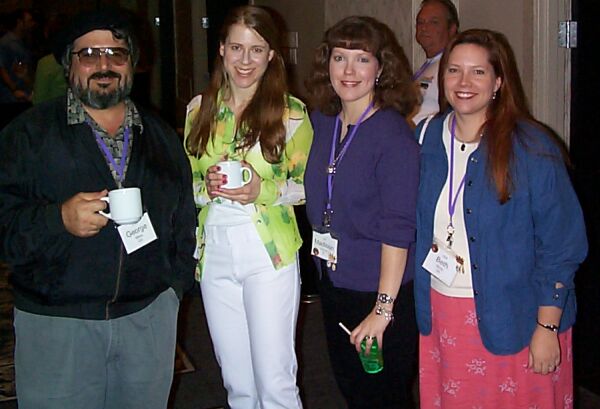 I also finally met in person (left to right) George, Michelle, Madison and Beth in the foyer.

National Barbie Convention 2001-Opening Reception Page 2