Keeping Ken

National Barbie Convention 2001
Ken and Barbie are registered trademarks of Mattel, Inc. These pages are neither affiliated with, nor a representative of Mattel, Inc. Material provided on these pages do not in any way reflect the opinions of Mattel, Inc.
National Barbie Convention 2001-Raffle Room Page 2
Wednesday July 25,2001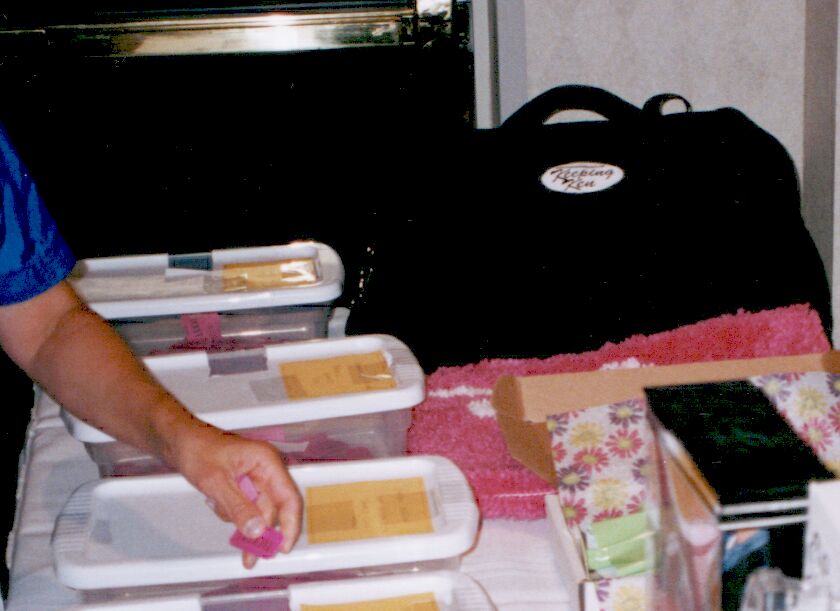 Here is a shot of the Keeping Ken "Weekender" bag I donated to the raffle. Tablemate Robert Gardner ended up winning this!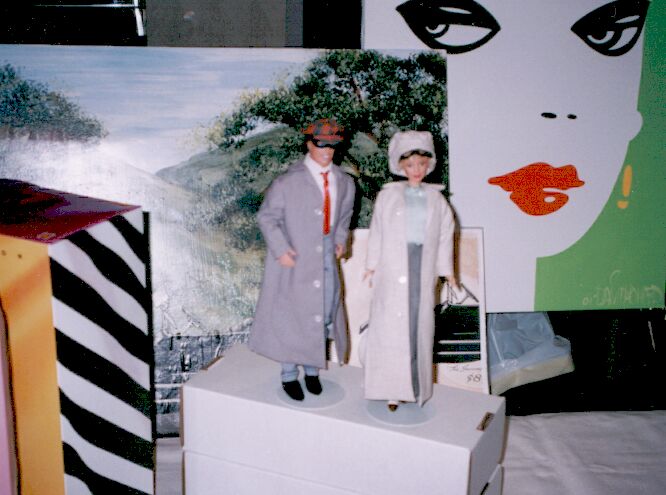 I put most of my raffle tickets I purchased into the box in front of this OOAK Ken and Barbie gift set. They are dressed in 1915 touring clothes. This was donated by Judith Frank. The painting behind it of a roadway went with it. I didn't win it...darn! Check out the painting of Barbie to the right...it had a bunch of raffle tickets too!


Back to the National Barbie Convention 2001