This Feature Story appeared in the Keeping Ken Ken News! on June 24, 2001.

Keeping Ken

Ken News Feature Archive
Special thanks to Sandi Holder for inspiration in writing this feature.
You have probably seen stories of "realized" prices and ads for Mail Auctions in your favorite collector magazines. But have you pondered exactly what these Mail Auctions are all about? Are you missing out on something? Could a Mail Auction be another outlet for adding to you collection? Being a somewhat "newish" collector myself, I took part in my first Mail Auction recently, and found that they not only provide answers of "yes" to all three questions, they are also a great way to find HTF and interesting items to add to your Ken collection. This feature will explore the Mail Auction from beginning to end, so you will have an idea whether they are right for you.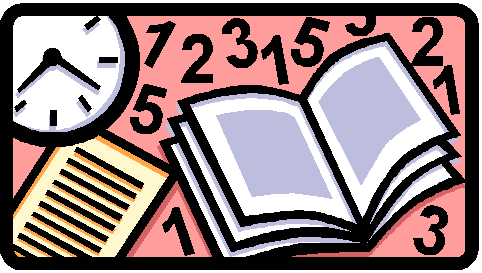 Most of us have mastered adding to our collections through eBay auctions, doll shows or doll dealers. A Mail Auction is similar to a eBay auction, but you have more time to decide what items from a list you would like to purchase. A Mail Auction is run by a reputable dealer and is similar to a live auction. In a Mail Auction, you purchase a auction packet which contains the elements you will need to bid on the items being offered. As a bidder, you fill out the enclosed bid sheet and mail it before the closing day of the auction. You are allowed to call the auction house until the closing day and check on your bids. If you are not the current highest bidder, you are given the opportunity to raise your bid you initially made on your mailed bid sheet. After the closing day of the auction, the auction house will send you an invoice and a list of the prices realized for all auctions to all the bidders that participated.
Mail Auctions are great for two reasons: Variety and Control.
Variety The Mail Auction house offers a wide array of items that are consigned from collectors from all over the world and from their own stock of merchandise. Bidders will have a chance to bid on OOAK (one of a kind) items that otherwise may have never been available for sale or offered to the general collecting public. Many prototype items, samples and other rare items can be found in Mail Auctions. Most importantly, they cater to all levels of collectors from the beginner, intermediate and advanced!
Control Control is just as important as variety. As a bidder, you can bid as little or as much as you want. More on control as we examine what type of bidder you'll be as the feature continues.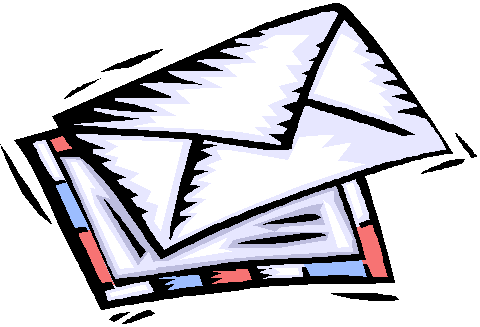 Step 1

The first thing you need to do is send in a request to be involved in the auction. You can do this by answering the ad or calling the Mail Auction location. For a small fee, you will be sent a auction packet which contains a catalogue with descriptions of the items being presented for sale, a bid sheet with your bid number and a picture sheet of the actual items.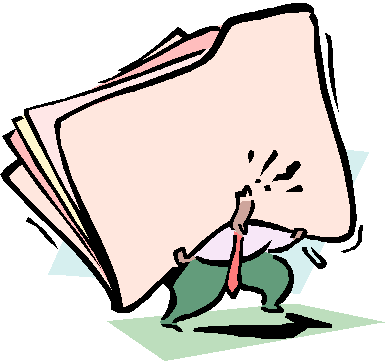 Catalogue The catalogue lists each item with a number that is followed with a description. The description will explain the item and the item condition. A suggested retail price is also added to give you an idea of the value. The suggested retail prices are only suggestions which may help you determine what price you would like to bid on the item. I am using the item I actually won on the recent Mail Auction I took part in from Sandi Holder's Doll Attic at http://www.dollattic.com/. The item was Talking Ken Baggie-Mute #1111. The catalogue also contains tips for bidding and most importantly, the rules of the Mail Auction. Sandi includes tips in her catalogue, which I found helpful. It also includes phone numbers to call to increase you bid and to call after the auction to see if you won. More on that aspect later in the feature.
Actual description from catalogue:
81) Talking Ken 1969 "Baggie" NRFP: Here is an interesting item. Talking Ken which normally comes packaged in the cardboard box is packaged in the "baggie" packaging with cardboard blue header. he comes in his aqua and orange trunks, perfect wrist tag. Some bends in cardboard header. Discount price of $3.99 on package! (sugg. $65-$75)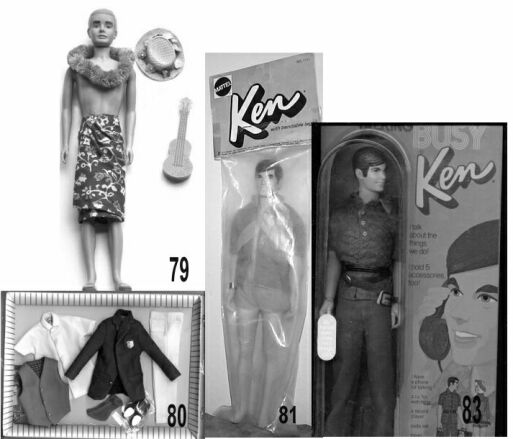 Above: Example of a partial page of a Picture Sheet that comes with the auction packet. Here is our "example" item #81. Notice the jump in numbers from 81 to 83. Item 82 will be in the catalogue, but is not on the picture sheet. Be sure to cross reference the catalogue and the picture sheet to not miss anything! The picture sheet is usually black and white copied paper. You can request color photos from the auction house.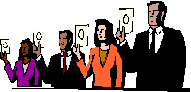 Picture Sheet The picture sheet is a wonderful way to look at the items offered. Here they are in pictured form, which make it a little easier to look at the items, instead of leafing through the entire catalogue. They are usually in black and white copied paper. You can request color photos from the auction house. Be aware that everything up for auction is not pictured on the picture sheet. Each picture includes the item number, so you can reference to the catalogue for the description. An easy way to see that all items in the auction are not listed, is to see the break in numerical sequence. For example if you see items 1-3 pictured, but the next picture is 6, you have to realize that there are actual items numbered 4 and 5 in the catalogue, that are not pictured on the picture sheet. So cross reference the book...there are items you may miss that you really want!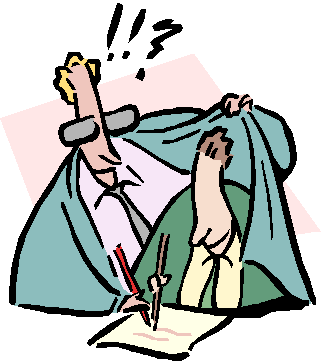 Bid Sheet The final item in the Mail Auction packet is your bid sheet. Your bidder number will be written in on this sheet. Write down which items you bid on, the opening bid you placed and the up to bid if applicable on a separate sheet, since the bid sheet will have to be sent in in whole. This is the actual page you will send in to place you bids on the selected items. You can select bids from two different categories. One is your "Opening Bid" and another option is to fill in the "Up To Bid" column. More about the "Up To Bid" later in the Closing Day explanation. The opening bid will have a minimum amount set in the auction catalogue (usually $5). If a particular item has a higher minimum bid, it will be noted on the bid sheet. The address and the date you have to send it in by are listed at the top. Remember, your bid sheet must be sent in and postmarked or faxed by the closing day of the auction. So how do you bid? This gets back to the two elements of the mail Auction. The first was "Variety" which we already explored. The other is "Control".
You are in "Control" of your bidding destiny. For example, I knew I really wanted the Talking Ken Baggie-Mute #1111 that was being offered in the auction. But I also saw four to five other items I wanted to bid on. Being on a budget, or not being on one will decide how you will bid. Looking at the suggested retail price from the catalogue is your first tip for bidding. How much will you actually be willing to pay for the item? I decided I was willing to pay up to $69 for this item, which then becomes my opening bid for it when I mark it on the bid sheet. Say I was also interested in fictitious item #79. Here is an item description for #79:
79) #1404 Prototype Ken in Hawaii Outfit with Flock Hair Ken: Awesome find! Here is a prototype sample of the outfit prior to production, dated 2-10-63. Production tag is included, but not pictured. The malu (sarong) is a red and white floral material made from the same fabric as BarbieŽ in Hawaii #1605. When this outfit was produced in 1964, a blue/green/white floral fabric was used. Truly a piece of Ken prototype fashion history. A blonde Flock hair Ken is also included in which is in good condition with great facial paint but 50% of original flocking is gone. No marks or scratches. This outfit was featured in the May/June 1997 Barbie Bazaar (sugg. $85-$150)
Perhaps I decided #79 would add an interesting element to my collection. So I also bid on this item for $89 with no "Up Bid". I knew this would be pure luck, as this item would draw more interest than the Baggie Ken. My chances for winning this item was not great, but keep in mind that every Mail Auction presents bargains and surprises. What if no one else bids on it? I may have won it for my initial bid of $89. If you must have the item and you are not the current highest bidder, you can call in additional bids until the closing of the auction...even up to the last minute!
If you are confused about how to bid, the only thing you need to know is that everyone bids differently. There are three distinct types/styles of bidding. You have to decide which style is most comfortable or successful for you and employ a strategy. Remember to bid what you can afford to pay!
| | | |
| --- | --- | --- |
| Scare Off Bidder | Bottom Fishing Bidder | Wait and See Bidder |
| This bidder mails in their initial bid sheet with amounts close to the approximate suggested retail amounts of the item. They tend to check the status of their auctions frequently and always raise their bid if they are not the current high bidder. The "Scare Off" bidder attempts to convince competitors they are up against someone serious. | This bidder bids on a lot of items and rarely bids more than half of the suggested retail price of the item. Some check the current price of the auction, while others do not. The "Bottom Fishing" bidders are looking strictly for bargains in hope that few other people bid on their selected items. | This bidder usually waits towards the end of the auction to spring into action. Their initial bid sheet does not reflect any high or low bids. "Wait and See" bidders call several days before the auction end to see what the current highest bid is on the items they were interested in; then on closing day, raise their bids on items that they intend on having. |
There is a lot to say about bidding styles! First you need to decide if you really want the item offered. I learned a lesson about each style. There were several Ken items offered that didn't receive any bids...if I had been a "Bottom Fishing" bidder and placed a low bid, I would have won that item at a low price, well under retail value! Just goes to show you that all elements of bidding styles are important!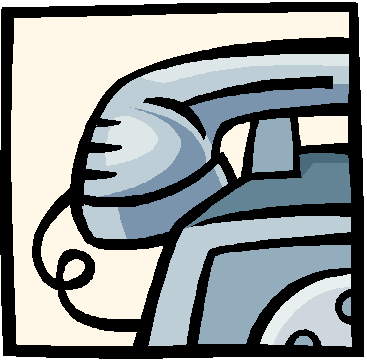 Step 2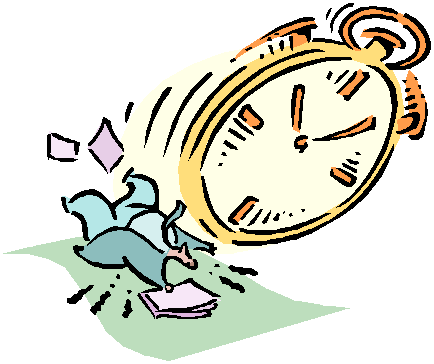 Closing Day This day is busy! Remember that most participating bidders will call on closing day to check their auction status. Usually, a special phone number and additional lines are set up to support the volume of calls. This is your last chance to check on the status of your bid(s) before the official closing of the Mail Auction. You should prepare for this day by determining your "top bid" for the items you have selected previously. You decisions will be made before you make the phone call. You may also have already decided to put in a "Up to Bid" on your original bid sheet. the auction house will automatically raise your bid amount in 5% (typical) increments if you are out bid. Take for example, you want to bid on the sample item 81) Talking Ken 1969 "Baggie" NRFP. Your "Opening Bid" is $69, but you place your "Up to Bid" at $89. Someone outbids your opening bid of $69 and bids $74. The auction house will automatically increase a bid for you 5% above the $74 bid to essentially out bid the bidder in your behalf. Of course, if the competing bidder bids higher than your up to bid of $89, you'll have to call and increase your bid. This is helpful to people who can't call back at the closing time or live overseas. You may increase your bid anytime before the auction officially ends. Your increased bids amounts are usually taken in 5% increased increments. Note that there is usually a "five minute rule" at the closing time. Find out what time zone the bidding stops at. If it stops at 10p.m. PST, teach yourself what time it will be in your area. The "five minute rule" works like this: If the auction ends at 10p.m. PST, bidding continues as long as necessary and the auction remains open. The auction item is officially closed when there has been no new increased bids for longer than five minutes. So technically, the auction will close at 10:05 p.m.PST, if it receives no other bids. This is done as a courtesy since the phone lines will be extremely busy. No one should lose out in bidding because of a busy signal!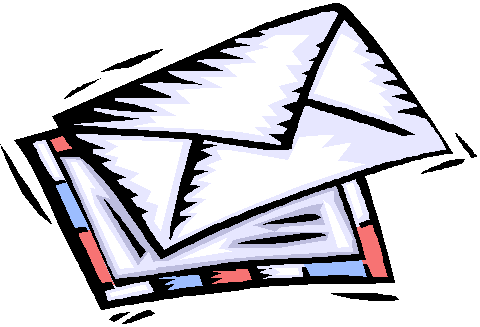 Step 3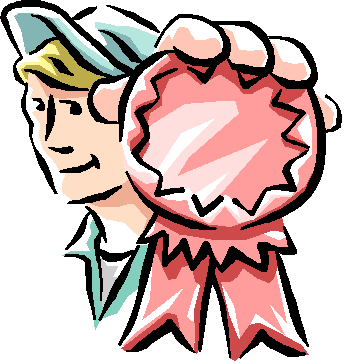 Winning Items are awarded to the highest bidder. In case of ties, the bidder with the earliest postmark wins. The items are sent immediately to you and later, you will receive an invoice that has to be paid within a certain amount of time. If paying by credit card, your amount will include an auction house premium of usually 4% to cover costs of paying the actual consigners. Note that your winning bid does not include mailing costs either. You will also receive a listing of each auction item numbered with the final selling price after the auction has ended. This is a good way to look at items you didn't win and what they sold for. It is also a great tool to see values, and will help your biding strategy for the next time. Like I said before, you will find some things didn't receive any bids and if the minimum was only $5 and you would have bid that...the item could have been yours!
Mail Auctions are fun! With a little work and practice you can become a pro. Mail Auctions provide a mixture of Vintage, rare and one-of-a-kind items that you won't find anywhere else. Try one soon, you'll be glad you did!