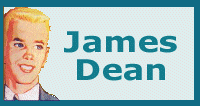 Keeping Ken

Keeping Ken Ken News!

Keeping Ken Bulletin Board
This is a complete listing of every James Dean made from 1999 until the present. I will include Name, Model # (M#), Box Date (BD) and Hair Color (HC). I am adding Clothing (C) and Accessory (A) descriptions as well.
Highlighted box is the James Dean doll I keep.

James Dean American Legend
James Dean burst onto the silver screen in 1955 and, for the next three short but glorious years, he electrified movies. His intensity reached out and touched a generation. Riveting and magnetic, his performances were the heartbeat of a decade. From movie theaters across the country, he spoke to youth, touched their hearts, and challenged their indifference. Disturbing but poignant, defiant but achingly beautiful, this distinctive rebel continues to hold our imagination and our dreams. Only James Dean remains such an unforgettable and unique icon, an incredible part of culture, a legend in film and in life. Mattel's first James Dean collector doll recaptures the charisma and mystique of this extraordinary star. The remarkably true-to-life portrait is precisely sculpted. Still the epitome of cool, Dean is re-created in realistic detail, dressed in his signature red windbreaker, white T-shirt, and blue denim pants.

Because of the growing number of celebrity dolls Mattel is producing, a new Timeless Treasures™ line is created in 1999 within the Barbie Collectibles series of dolls. Celebrity dolls this year are removed from the Pop Culture and Hollywood Legends series. It is clear why Mattel chooses to do so by actually depicting the dolls as the original stars, not "Barbie as" characters. Elvis, Frank Sinatra and Desi Arnez are celebrities that are depicted up to 2001 and the James Dean American is released early in 2000 for the 2001 collection. Mattel recreates Dean as character Jim Stark in his memorable movie poster stance for the movie "Rebel Without a Cause". The only detail Mattel misses is the cigarette that Dean is shown holding in the movie poster. Mattel also "corrects" the image by placing the doll in a red jacket, not a blue one as depicted in the movie poster. Dean's character is seen wearing only a red one in the movie. The movie spoke for a huge generation of teens who found failure in providing the adequate father image, either in strength or authority. The movie follows the rebellious and troubled past that Dean's character Stark must face when moving into a new town.
James Dean American Legend

M#: 27786 BD: 2000 HC: Painted Two Tone Ash Blonde/Brown. C: Authentically styled blue jeans, with back pockets and rolled cuffs. White t-shirt s/s. Red windbreaker styled jacket with functioning zipper l/s. Black cowboy boots. A: Two piece doll stand (black base with clear rod and clasp). Certificate of Authenticity. NOTE: From the Timeless Treasures™ Mattel Barbie® Collectibles™ line.
Timeless Treasures is a registered trademark of Mattel, Inc. These pages are neither affiliated with, nor a representative of Mattel, Inc. Material provided on these pages do not in any way reflect the opinions of Mattel, Inc.