Keeping Ken

National Barbie Convention 2002
Ken and Barbie are registered trademarks of Mattel, Inc. These pages are neither affiliated with, nor a representative of Mattel, Inc. Material provided on these pages do not in any way reflect the opinions of Mattel, Inc.
National Barbie Convention 2002-Fan of the Man
Thursday June 6, 2002
The Fan of the Man club had a table set up in the Piccadilly Square area of the Sales Room. The table was complete with survey and donated items for sale.

Left: The Fan of the Man logo is MODernized especially for the convention table, by logo creator and club member Susan Maxwell.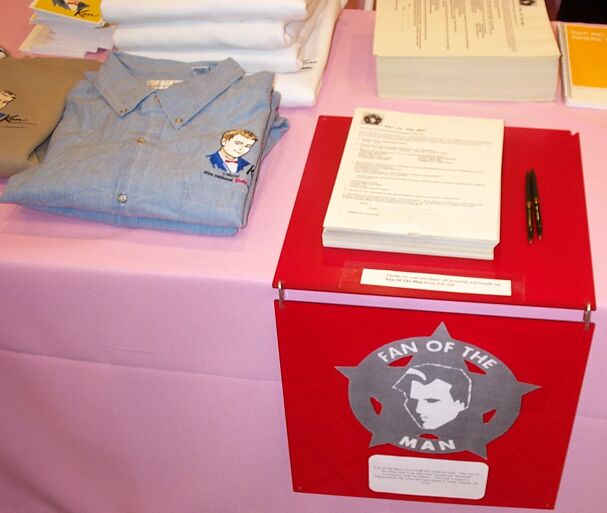 Front of the table with survey and donated 2002 convention KenŽ shirts and cards.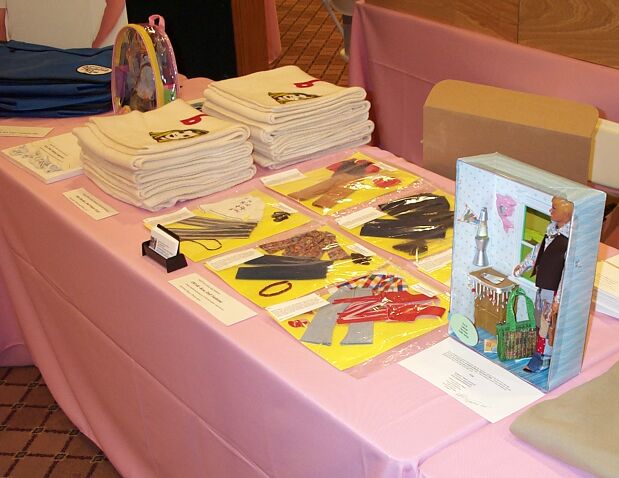 Other donated items included OOAK KenŽ fashions and OOAK doll, convention table gift prototype, BarbieŽ doll scarves, KenŽ-sized athletic supporters, FOTM logo club buttons, KenŽ-sized belts, and KenŽ-sized hat boxes.