Keeping Ken

National Barbie Convention 2002
Ken and Barbie are registered trademarks of Mattel, Inc. These pages are neither affiliated with, nor a representative of Mattel, Inc. Material provided on these pages do not in any way reflect the opinions of Mattel, Inc.
National Barbie Convention 2002-Shagadelic Catwalk Luncheon
Thursday June 6, 2002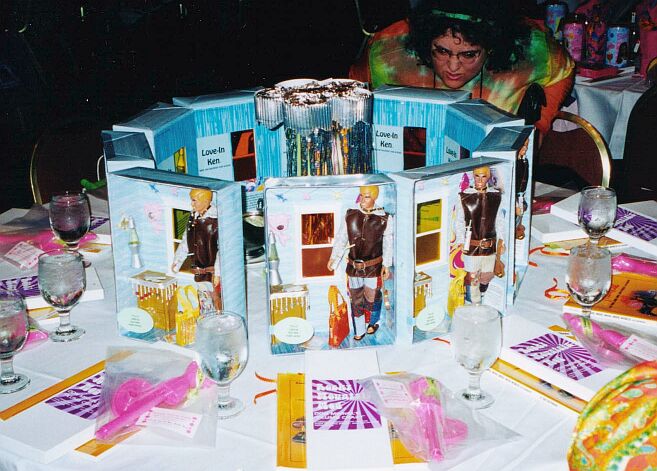 Our table for the Shagadelic Catwalk Luncheon featured "Love In" Ken gift set and convention gifts!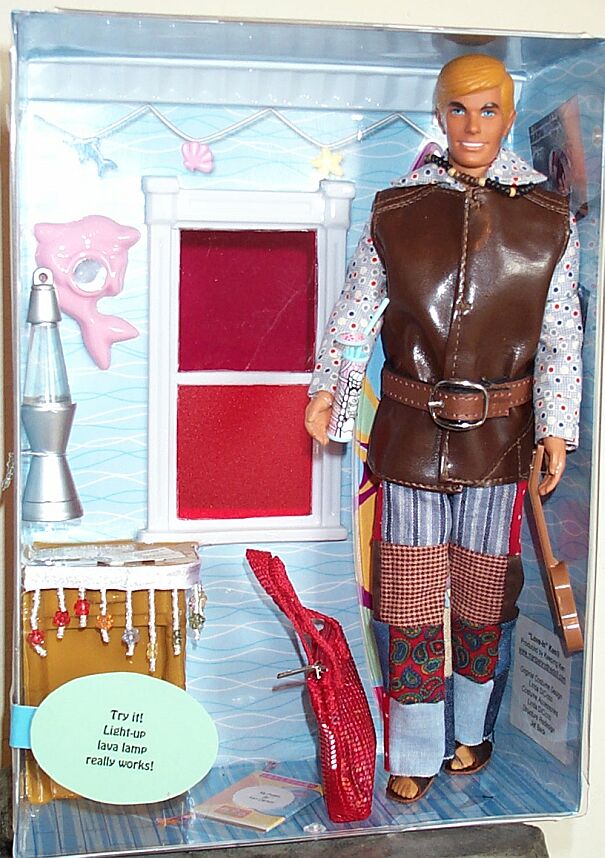 "Love-In" Ken® table gift. Each set featured different color window panes and authentic redressed The Sun Set Malibu Ken. Original costume design and costume accessories by Linda DiCicco. Original concept and structure redesign by Jef Beck. Produced by "Keeping Ken".

Text on box back:

Love-In Ken®

With real bachelor pad action!

There's nothing but romance on Love-In Ken® doll's mind.

Looking out his groovy bachelor pad window into Griffith Park, he spots the perfect chick. Why, it's Barbie® doll, of course! You pretend he sets the mood for their first date with exotic drinks and music. And Ken® doll has thought of everything! He's even packed an overnight bag for Barbie® doll that includes tickets to the Shrine Auditorium to see Jimi Hendrix.

You'll dig having Love-In Ken® around!

He's Smashing!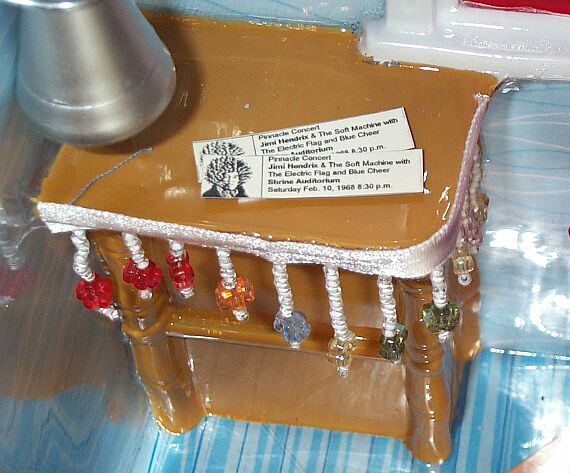 Close up of the miniature Jimi Hendrix concert tickets.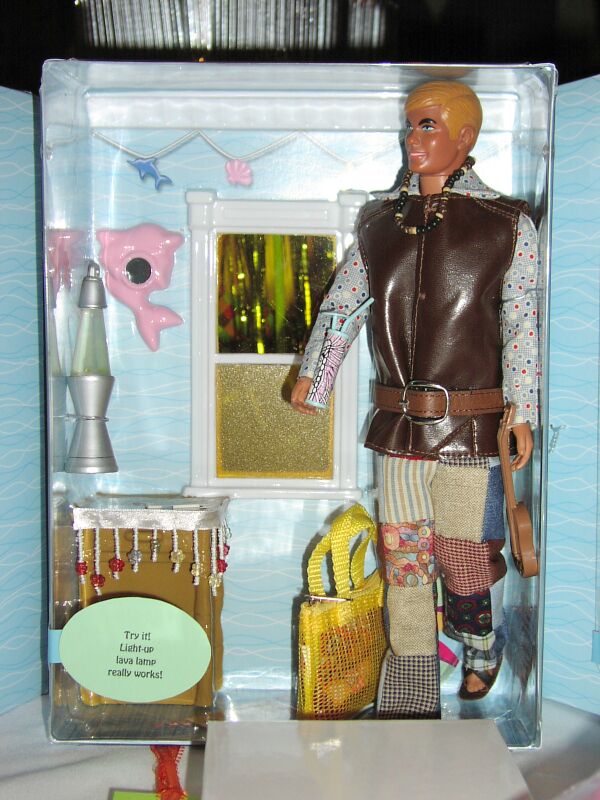 Dwane sent this picture of his Love-In Ken® with yellow window and accessories.

Next National Barbie Convention 2002-Shagadelic Catwalk Luncheon Page 2