Keeping Ken

National Barbie Convention 2002
Ken and Barbie are registered trademarks of Mattel, Inc. These pages are neither affiliated with, nor a representative of Mattel, Inc. Material provided on these pages do not in any way reflect the opinions of Mattel, Inc.
National Barbie Convention 2002-Gettin Groovy Dinner Page 2
Saturday June 8, 2002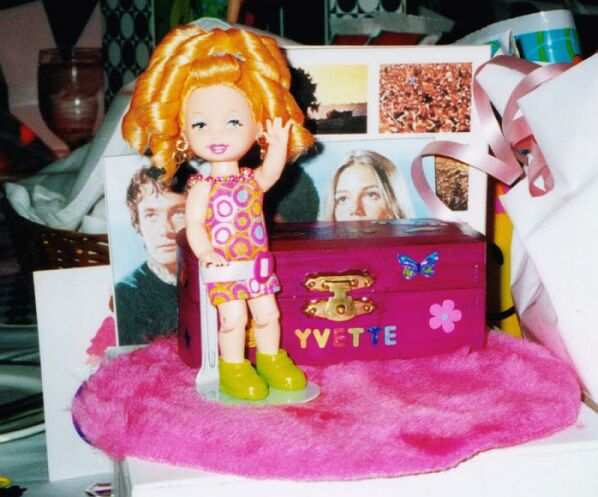 A picture of Karin's table (http://www.lilfriends.net/), with Mod little Kelly® dolls and accessories!!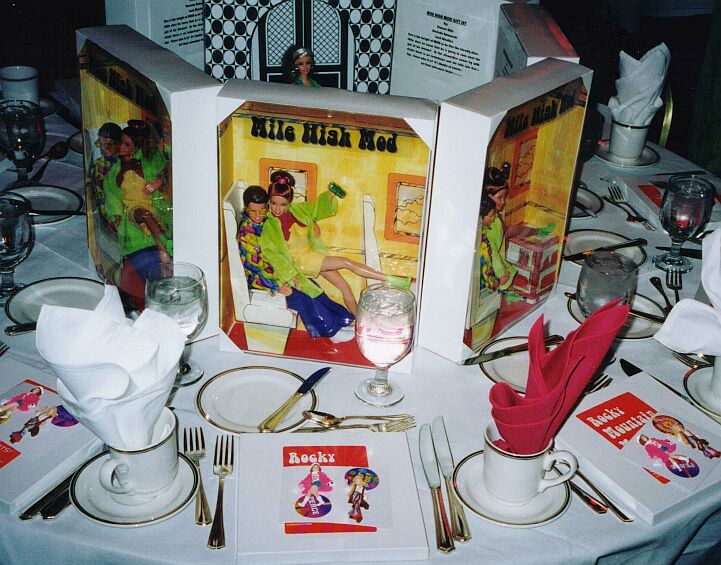 Our table at this event with Mile High Mod" Barbie® and Ken® Gift Set and host club gifts which included club fashion Brian York's "So Hip It Hurts", and some awesome pins of two Mod Barbie® dolls from Mattel!

Next National Barbie Convention 2002-Gettin Groovy Dinner Page 3