Keeping Ken

National Barbie Convention 2003
Ken and Barbie are registered trademarks of Mattel, Inc. These pages are neither affiliated with, nor a representative of Mattel, Inc. Material provided on these pages do not in any way reflect the opinions of Mattel, Inc.
National Barbie Convention 2003-Mattel Program
Friday June 27, 2003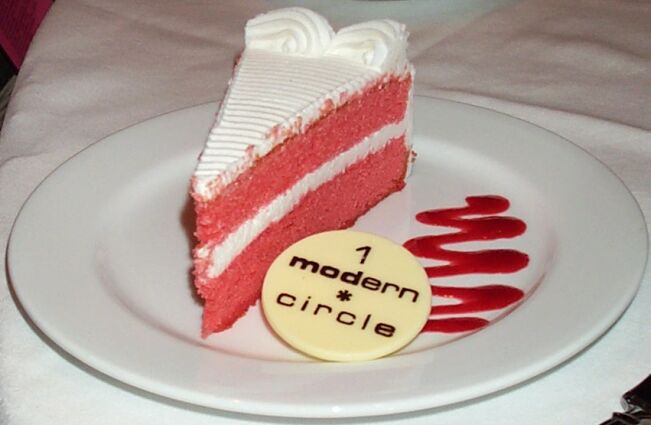 The Mattel program started out sweetly with this 1 Modern Circle™ dessert.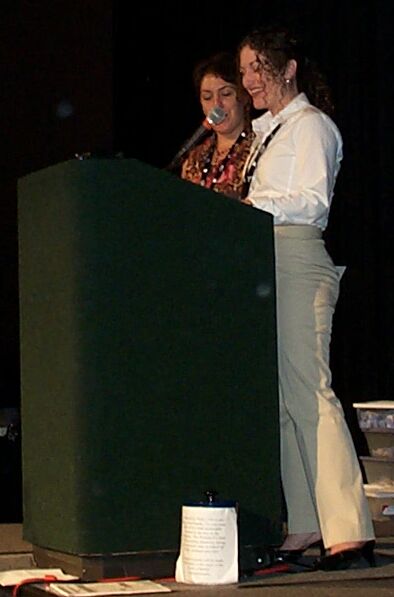 (Left to right) Lisa Steadman and Valerie Case (our tablemates) introduce the new http://www.barbiecollectibles.com bulletin board to the audience.

NEXT National Barbie Convention 2003-Mattel Program Page 2