Keeping Ken

National Barbie Convention 2003
Ken and Barbie are registered trademarks of Mattel, Inc. These pages are neither affiliated with, nor a representative of Mattel, Inc. Material provided on these pages do not in any way reflect the opinions of Mattel, Inc.
National Barbie Convention 2004-Early Registration Page 2
Tuesday August 3, 2004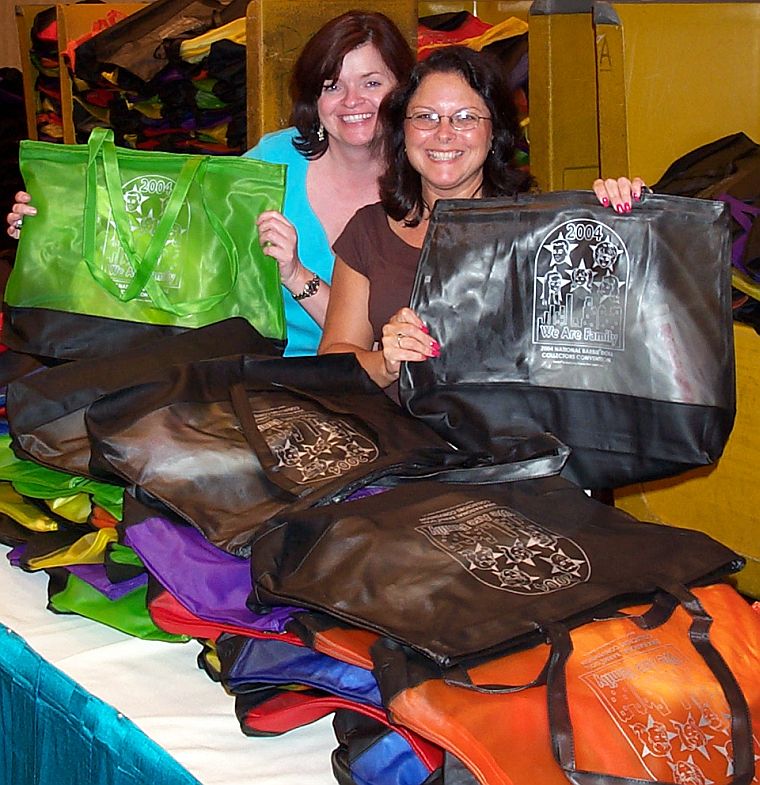 The convention bag was filled with goodies and the convention pin. These "bag ladies" were so much fun I almost asked them out.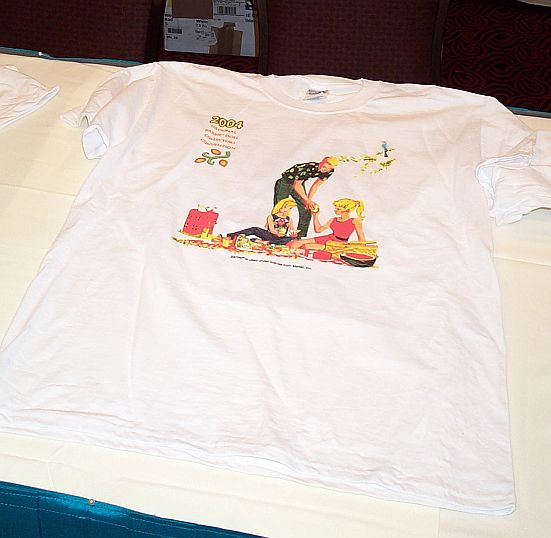 The next step at registration was to pick up your t-shirt to be worn at the Luncheon.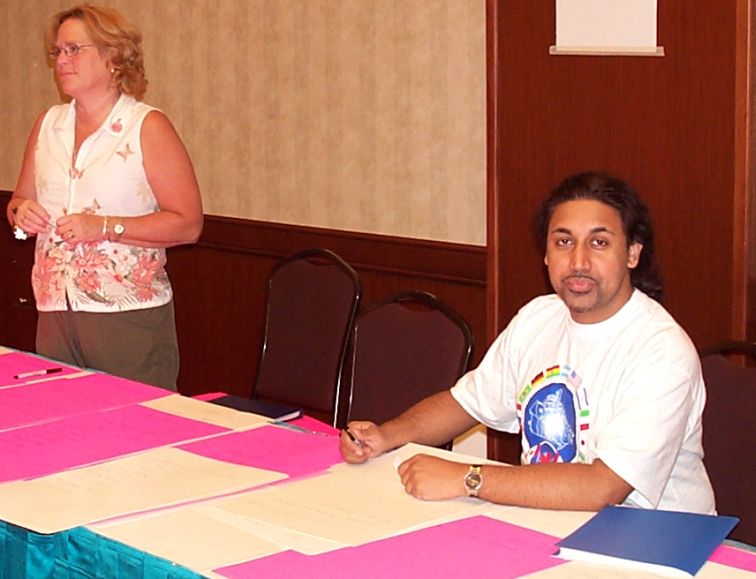 The last step was to sign up for a table if you hadn't already. That's Nancy Parsons (left) and Ibrahim Ismail (right).

BACK National BarbieŽ Convention 2004