Keeping Ken

National Barbie Convention 2003
Ken and Barbie are registered trademarks of Mattel, Inc. These pages are neither affiliated with, nor a representative of Mattel, Inc. Material provided on these pages do not in any way reflect the opinions of Mattel, Inc.
National Barbie Convention 2004-Storage Room
Wednesday August 4, 2004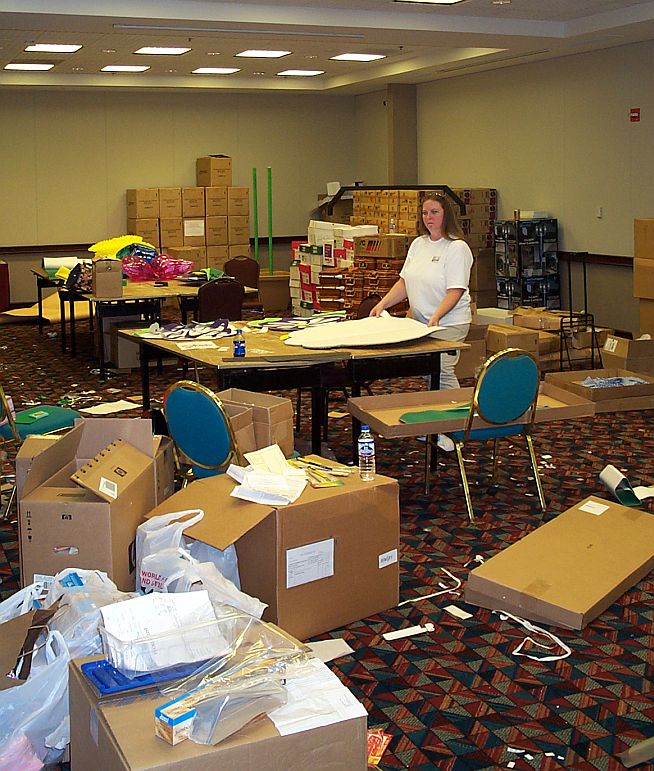 Most conventioneers don't even know the Storage Room exists, but really, this room is the heart and soul of convention chairs. It's messy, chaotic, and a great place to vent. Here is Leneda putting together decorations for the Luncheon.

BACK National BarbieŽ Convention 2004