Keeping Ken

National Barbie Convention 2001
Ken and Barbie are registered trademarks of Mattel, Inc. These pages are neither affiliated with, nor a representative of Mattel, Inc. Material provided on these pages do not in any way reflect the opinions of Mattel, Inc.
National Barbie Convention 2001-Ken's Diner Luncheon
Friday July 27,2001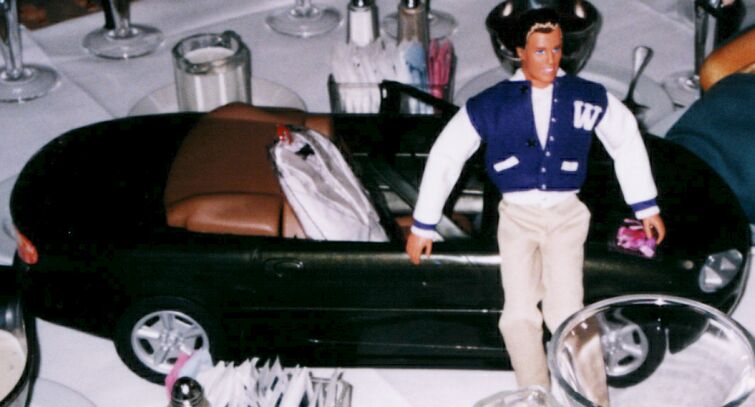 Table Centerpiece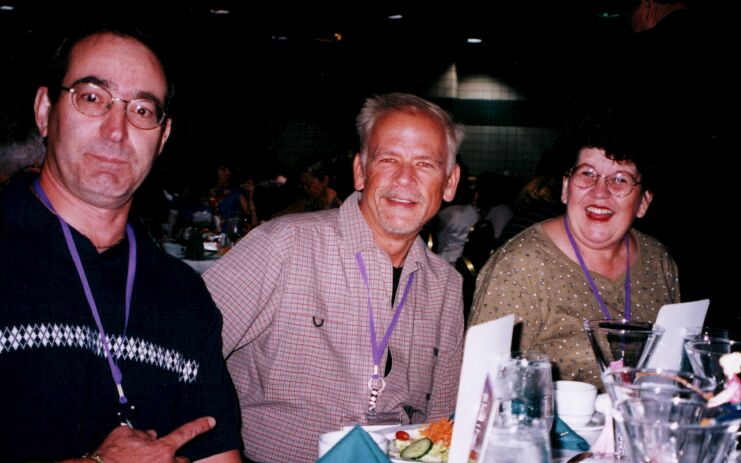 Our table guests left to right: Michael Neumann, Robert Gardner and Kathy Gardner.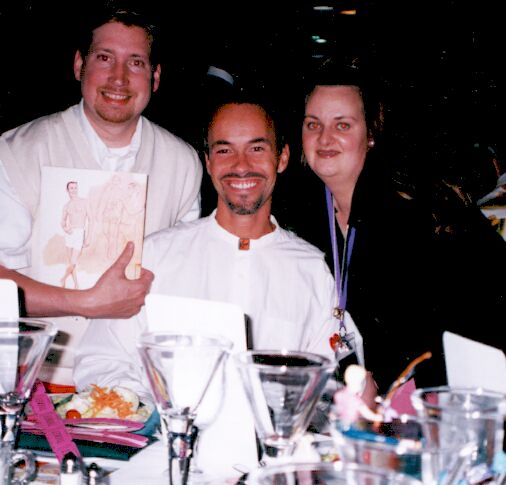 More of our table guests left to right: Dwane Adle, Jack Wootten and Kim Albertson. Dwane gave us a copy of some really cool Vintage paper doll sets! Jack made the goblets sets you see. One goblet had a miniature Barbie, and the other a miniature Ken.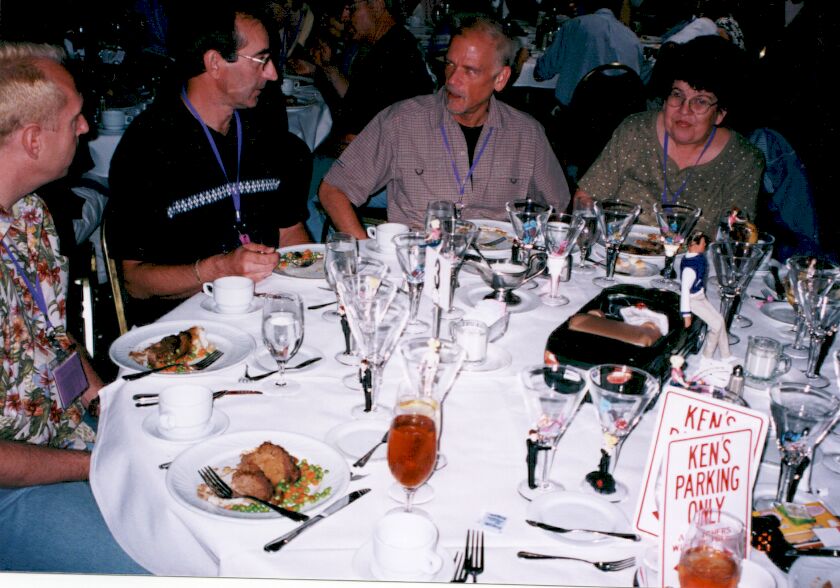 Another picture of Michael, Robert and Kathy. You can see Jack's goblet sets better in this picture and the parking signs from our host Mike (pictured on the end left), also the table centerpiece (and the meatloaf). The Keeping Ken commuter bag was on the chair, so you can't see it.

National Barbie Convention 2001-Ken's Diner Page 2