Keeping Ken

National Barbie Convention 2001

National Barbie Convention 2001-Ken's Diner Page 1
Ken and Barbie are registered trademarks of Mattel, Inc. These pages are neither affiliated with, nor a representative of Mattel, Inc. Material provided on these pages do not in any way reflect the opinions of Mattel, Inc.
National Barbie Convention 2001-Ken's Diner Luncheon Page 2
Friday July 27,2001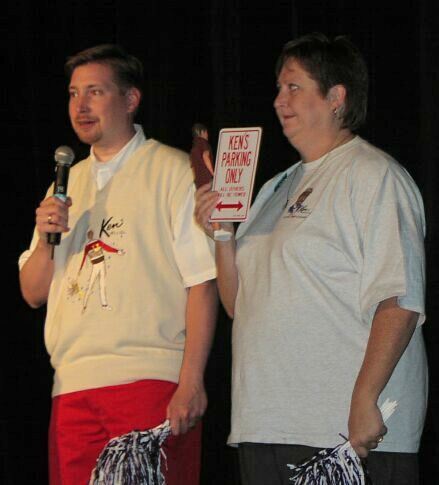 Dwane Adle and Suzanne Bowns give the Ken presentation.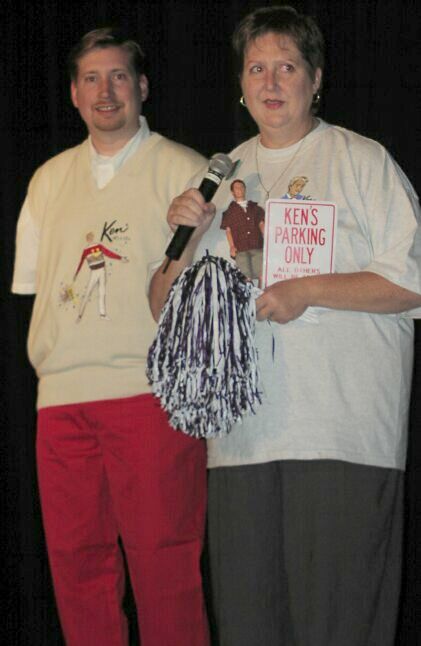 Another picture of Dwane and Suzanne.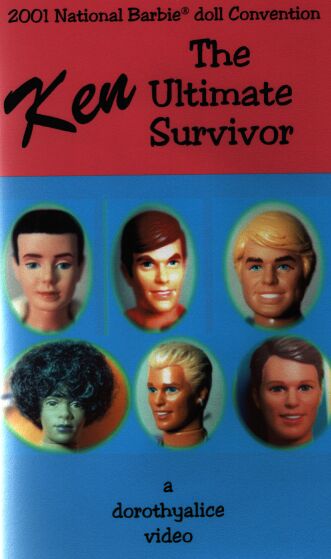 Then Dwane and Suzanne presented "Ken, The Ultimate Survivor" video. I took a picture of the cover. These were not available for sale unfortunately for copyright reasons.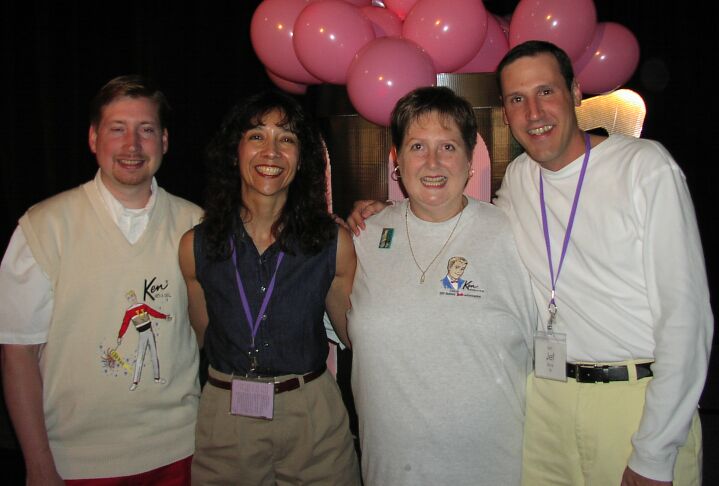 Here I am with Dwane and Suzanne and Dorothy Rafstedt, who put the video together. We are standing in front of the stage which had big mugs with "foam" balloons.

National Barbie Convention 2001-Ken's Diner Page 3