Keeping Ken

National Barbie Convention 2002
Ken and Barbie are registered trademarks of Mattel, Inc. These pages are neither affiliated with, nor a representative of Mattel, Inc. Material provided on these pages do not in any way reflect the opinions of Mattel, Inc.
National Barbie Convention 2002-Go-Go Gathering Page 2
Wednesday June 5, 2002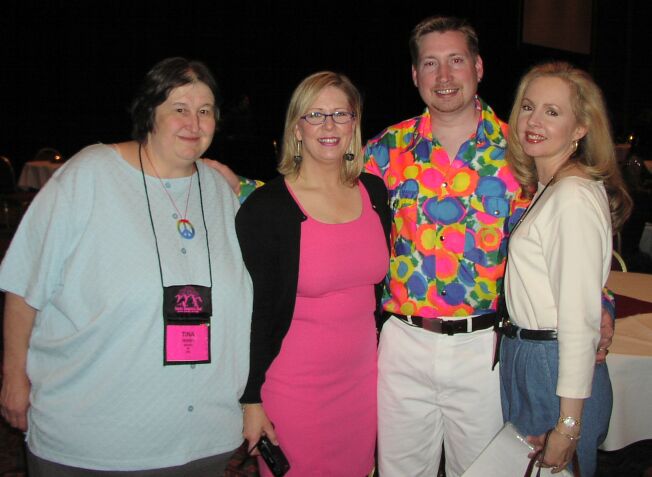 At the Go-Go Gathering. (Left to right) Tina, Dorinda, Dwane and Melissa.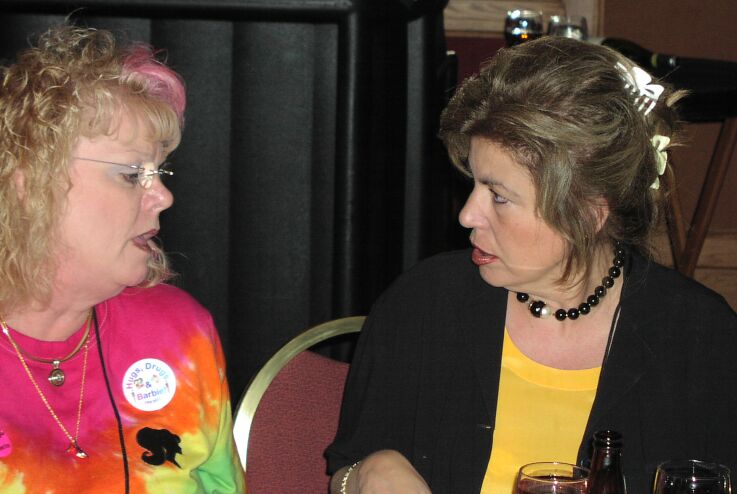 Marl and Denise. Denise's room was across from our room at last year's convention.

Next National Barbie Convention 2002-Go-Go Gathering Page 3