Keeping Ken

National Barbie Convention 2001
Ken and Barbie are registered trademarks of Mattel, Inc. These pages are neither affiliated with, nor a representative of Mattel, Inc. Material provided on these pages do not in any way reflect the opinions of Mattel, Inc.
National Barbie Convention 2001-Raffle Room
Wednesday July 25,2001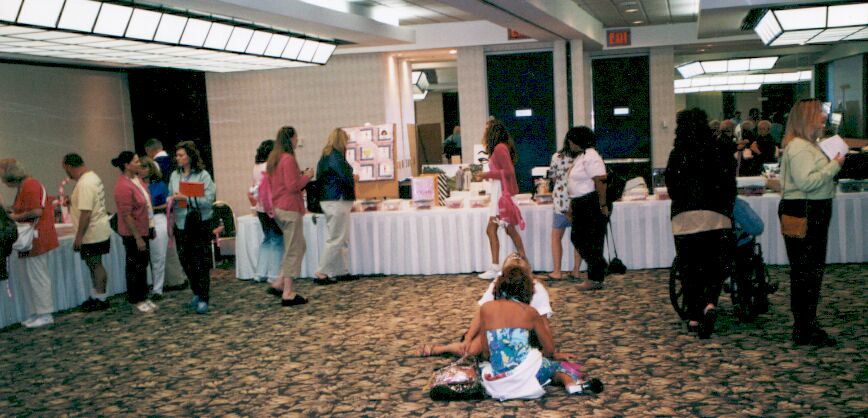 Part of the Raffle Room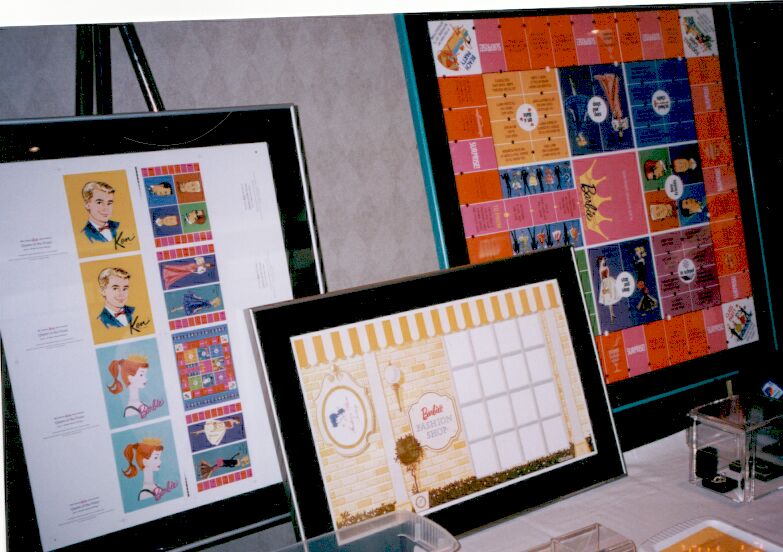 For a higher price raffle ticket you could try for these one-of-a-kind framed printer samples of the convention materials. These were just great!

National Barbie Convention 2001-Raffle Room Page 2