Keeping Ken

National Barbie Convention 2002
Ken and Barbie are registered trademarks of Mattel, Inc. These pages are neither affiliated with, nor a representative of Mattel, Inc. Material provided on these pages do not in any way reflect the opinions of Mattel, Inc.
National Barbie Convention 2002-Go-Go Gathering
Wednesday June 5, 2002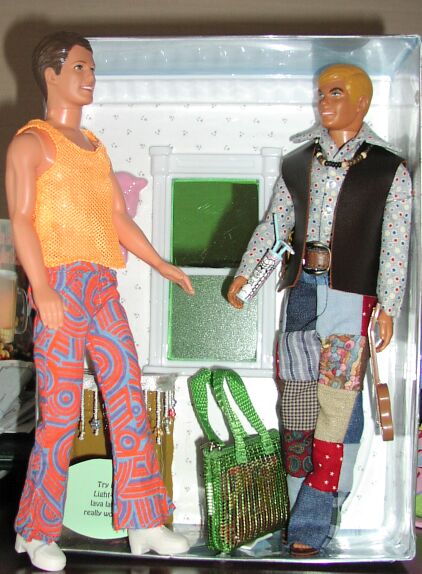 The Original Traveling Ken® (left) is dressed and ready for the Go-Go Gathering, on Wednesday evening. Here he meets "Love-In" Ken® (right).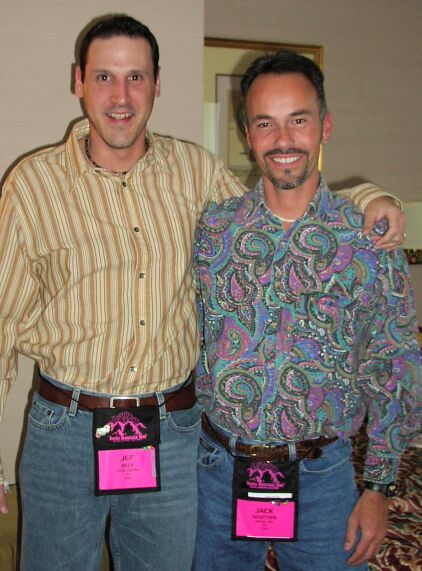 Dressed and ready to go to the Go-Go Gathering. We thought the name tags were like feed sacks hanging around our necks, so here Jack and I experimented with how we would wear them.

Next National Barbie Convention 2002-Go-Go Gathering Page 2