Keeping Ken

National Barbie Convention 2002
Ken and Barbie are registered trademarks of Mattel, Inc. These pages are neither affiliated with, nor a representative of Mattel, Inc. Material provided on these pages do not in any way reflect the opinions of Mattel, Inc.
National Barbie Convention 2002-Gettin Groovy Dinner
Saturday June 8, 2002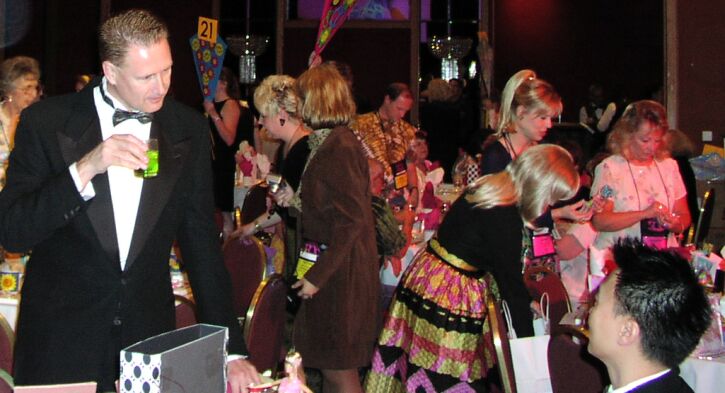 The room starts to fill. Here is the handsome AMC Collection team Andy (standing left) and Yuchi (seated right). (Photo by Dwane Adle)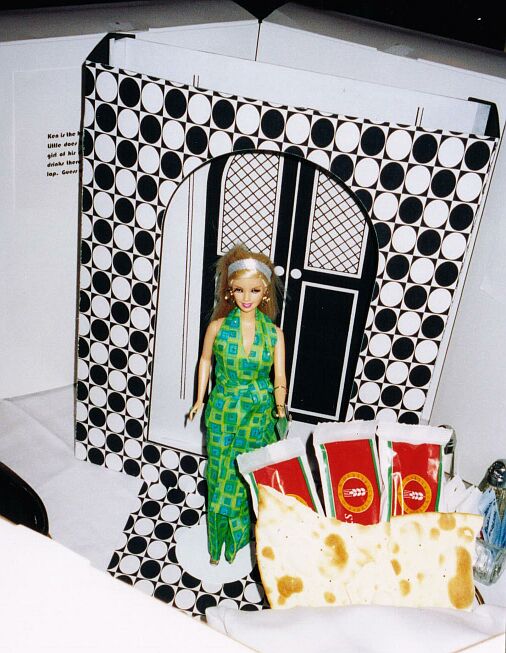 Our original table centerpiece was about to change...

Next National Barbie Convention 2002-Gettin Groovy Dinner Page 2