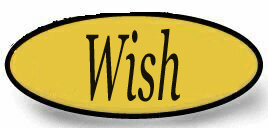 Thanks to everyone who submitted your personal Ken® line wish lists. From each one, I compiled a list, starting with the most popular request. While every wish on your list may not be here, I tried to be as fair and consistent as possible. I feel that this list is important because it comprises thoughts and ideas from people who truly have Ken® doll's interests at heart.
The Next Generation For Blaine™?
| | |
| --- | --- |
| You can see that compiling all the lists, one wish was predominate in most people's mind, and made this year's most popular wish. Hopefully, continuing Generation Girl Blaine doll in the play line will be on the mind of the people at Mattel as well. Blaine™ doll not only has a large Ken® collector following, my younger readers are HUGE fans ("he's 'da bomb!"). Most people didn't want Blaine™ to change either. They liked the concept and his interests. In fact, Blaine™ doll's musical endeavors really clicked with younger collectors. Maybe we are trying to hang on to Blaine™ (a relatively new male doll), since the number of Ken® doll versions for 2001 was so low? | Above: Does Mattel think that Blaine doll is 'da bomb, or just a bomb? |
Zach Carson?

I also thought it was very interesting that the second most requested item was a new sibling for Ken® doll. Most requests were for a teenaged doll, and most agreed that the (never manufactured) Zach doll would be the perfect doll to be introduced as Ken® doll's brother (and exactly as pictured left). I have to admit that I am pretty passionate about this one! Mattel only needs to look at the sales results of each Tommy™/Ken® gift set to realize that these sets sale! The Ken® collector wants this because of range, but the younger collectors wants it the most, so Skipper® has a boyfriend. And what better time for it to happen? As Skipper® takes on a more teenaged appearance, Mattel can capitalize on making her a hip and trendy date. A whole new generation of dating can happen right now between Barbie® doll's sister, and Ken's brother! The Skipper® line, in my opinion, is one that has the most opportunity to recapture the segment of consumer that dwindles away each year.

Pictured Right: The never produced Totally Yo-Yo Zach doll. Most of us would like to see Zach become Ken® doll's new brother.
Let's cross our fingers that some, all or most of these wishes come true in 2002 and beyond!
Wish List (starting with the most popular wish)
UPDATE: Responses in red following the original wishes reflect action currently taken by Mattel.
1. Continue Generation Girl Blaine doll in the play line. (Mattel's response: Pending)
2. Create a new sibling for Ken® doll that is male and teenaged. Most agree that (never manufactured) Zach doll should be introduced as Ken® doll's brother. (Mattel's response: None)
3. Return Allan® doll to the play line. Mattel's response: Happy Family Dad & Son Alan & Ryan, Happy Family Dad & Son Alan & Ryan AA, Happy Family Neighborhood Happy 1st Birthday Alan & Ryan.
4. Ethnic diversity in Ken® doll or new friends of Ken® doll. Hispanic and Asian are the most requested races. Other race requests included Indian, Persian and Puerto Rican. (Mattel's response: None)
5. Improvement in Ken fashions. More realistic clothes that average men wear, instead of shorts and sleeveless tops made of nylon. More career-minded clothing that includes suits with unattached shirts and pants. Include (at least one) trendy, hip Ken® doll fashion in the Barbie® "Metro" fashion line. (Mattel's response: Mattel is reacting to feedback. Fashions improved in 2002 line, but slipped again in 2003. Early 2004 line looks improved, but collectors still crave cutting edge fashion. One new fashion was introduced in a Barbie line for Ken: 2003 Ken Fashion #C1350)
6. Edgier Ken® hair design. Requested wishes included a bald version (most requested), more rooted blonde versions (second most requested), rooted black hair version, rooted red hair version and longer hair. (Mattel's response: Mattel responded immediately to this feedback since this wish was listed. Examples included providing rooted hair on AA play line dolls and experimenting with with new hair colors and styles).
7. Create a structure environment or vehicle for Ken® doll. Structure environment ideas included business office, another professional office, or Ken® doll's apartment. (Mattel's response: None)
8. Create a Vintage or Mod reproduction Ken® doll gift set in the Barbie® Collectibles™ line. Ideas submitted: (Vintage) Flock Hair Ken or (Mod) Talking Ken. (Mattel's response: Pending in regards to a Collector Request line Ken doll, although the Vintage head mold was reproduced for 1 Modern Circle™ Ken®).
9. Ken® accessory paks that include socks (most requested accessory), underwear, watch, shoes and tie. (Mattel's response: 2003 Ken Fashion #C3313 and 2003 Ken Fashion #C3314. But still no socks...)
10. Different face molds and eye color. Play line Ken® doll with the Harley Davidson Ken head mold. (Mattel's response: Happy Family Grandpa)
11. Update Ken® doll's body molds. Get rid of the PTR arms, create new legs for a poseable body, and revise his torso. Barbie® doll's body got a makeover, now it's Ken® doll's turn. (Mattel's response: Happy Family Grandpa)
12. No more Prince Ken® dolls unless they are introduced into the Barbie® "Princesses' of the World™" series. (Mattel's response: None)
13. Reproduction of a Vintage or Mod era Ken® Fashion. (Mattel's response: Pending)
14. Designer Ken® doll. (Mattel's response: None)